Infrared Moisture Analyzer MT-SCAN
for MDF, OSB, Plaster, Insulation boards and Particleboard
Brochure:
PDF (3420 KB)
Non-contact measuring of particle and fiber moisture.
Multi-wavelength infrared light is used which is targeted to, and reflected by the material surface. A certain wavelength of infrared light is absorbed by water molecules, thus more or less weakened. The weakened signal is compared to the unweakened signal. The resulting values indicate the moisture content.
Measuring can also be effected through a glass window. If moisture is monitored at different locations within the production process, valuable information will exhibit for optimization of the process.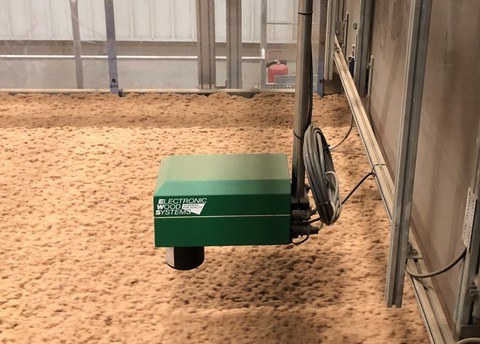 Benefits of accurate moisture control.

Moisture measurement is one of the most-important parameters for efficient panel board production.

A moisture content in raw material that is too high results in a slow-down in production speed with an increased risk of causing blows.

If raw material becomes too dry excess energy will be consumed. Also the risk of fire and explosion in the dryer is greatly increased.
Locations
After drying
Before / after blending
On conveyor belt
In forming / on mat
(Mounting orientation is allowed.)
Technical Data
Compressed air connection for air purge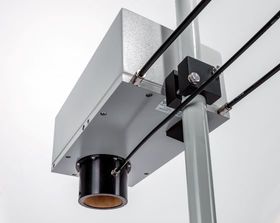 By generating low over pressure in measuring tube dust contamination will be avoided.
Conversion from % O.D. in % absolute
% O.D. = % abs. x 100 / (100 - % abs.)
Conversion from % absolute in % O.D.
% abs. = % O.D. x 100 / (100 + % O.D.)

Options

Protection against freezing
(ambient temperature < 0°C)
Visualization-PC
"Material Collection Device" for drop chute applications
(e.g. after dryer)
Measuring thru glass window (e.g. silo, bin, screw conveyor)
Temperature sensor for measurement of product temperature.
"Material Collection Device"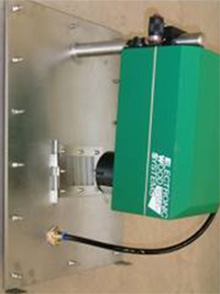 View from outside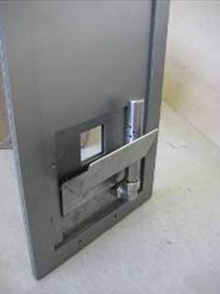 Inside view of "Material Collection Device"

Description of "Material Collection Device"
A fraction of material from drop chute will be collected in the collecting tray for measurement.
After measurement the material will be blow out of the tray by compressed air purge. After this the collecting tray again will collect the next sample for measurement.