Blow Detection System for thick and light panels ULTRA-SCAN
for LVL
Brochure:
PDF (4366 KB)
Blow Detection on very thick and low density boards

For a blow detection ultrasound penetrates the boards continuously. If the signal has a big drop on the receiver side a blow will be displayed. The thicker the board and the lower the density the earlier the system limitation is reached.

Thanks to a so-called "Power-Sonic-Resonance" method this limit of the ULTRA-SCAN measuring system is expanded considerably.

The ULTRA-SCAN systems can be equipped with thickness function easily.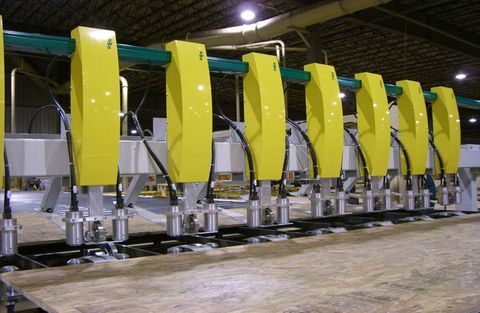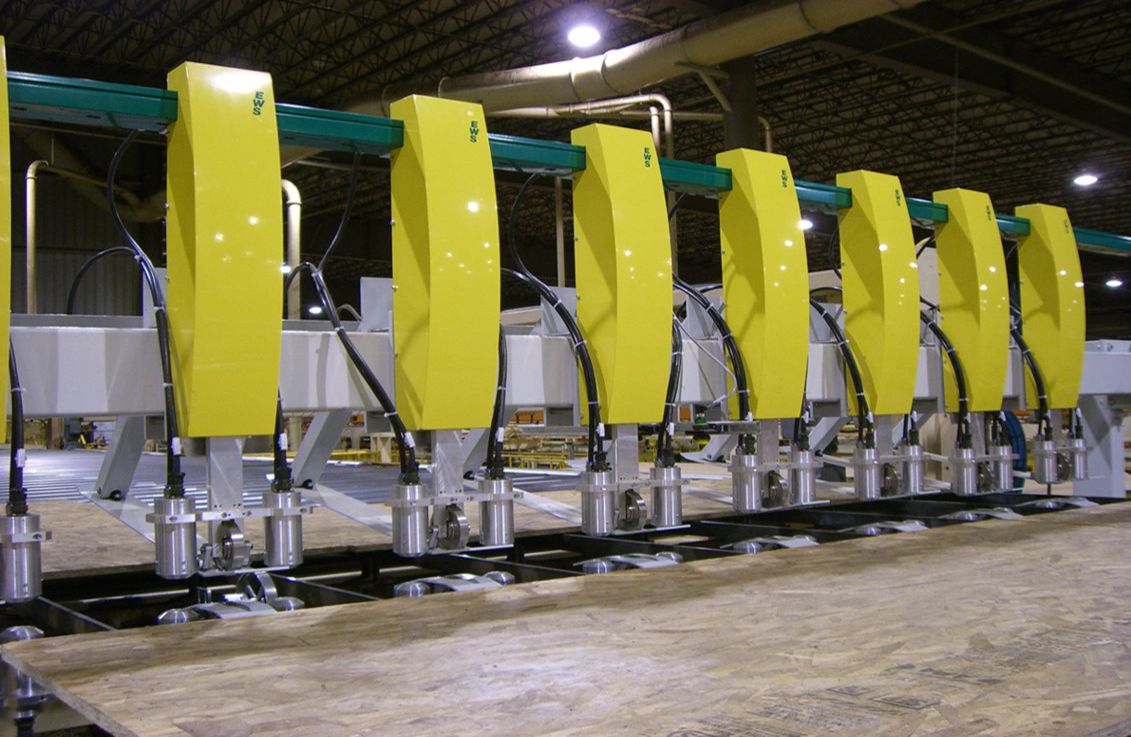 No problem to inspect very thick or low density boards. ULTRA-SCAN can do it.

A "Power-Sonic-Resonance" method is used. By the use of contact rolls sonic transmitters and sonic receivers always float in a constant distance to the board surface. So the transmitted signal is in resonance with the sonic which is reflected from the board surface. This results in an extensive increase of the sound penetration. So, very thick and low density boards can be inspected. The system's contact rolls and frame also can be used for thickness measurement at reasonable additional cost.

of an automatic gain control function no calibration during production is required. ULTRA-SCAN nearly is maintenance free.
Features
Inspection of very thick boards
Inspection of low density boards
Installation Locations
After hot press
After cross-cut saw
After sander
Visualization
Location of blow
Statistic, trending
History
Technical Data
Technology:
Sonic Resonance
No. of channels:
up to 32
Minimal channel width:
100mm [4"]
Minimum detectable blow size per channel:
Ø 50mm [2"]


Maximum thickness:(depending on density)
up to approx. 100mm [4"] (PB, MDF, OSB)

up to approx. 200mm [8"] (LVL, plywood)

Minimum density: (depending on thickness)
400kg/m³
[25lbs/ft³]
Remote maintenance
"EWS Online Support"